Evangel has Sunday School for all ages. Along with our traditional children and youth classes we have a F.O.R.C.E. Sunday School ministry for adults which stands for Fellowship, Organize, Reach, Care & Equip. Each class meets together Sunday morning and they each have activities throughout the year that promotes fellowship among one another. Sunday School provides the most adequate and effective means of organizing our church to fulfill the Great Commission of reaching and teaching people for Jesus.
"And the Word of God increased; and the number of disciples multiplied in Jerusalem greatly; and a great company of the priests were obedient to the faith." - Acts 6:7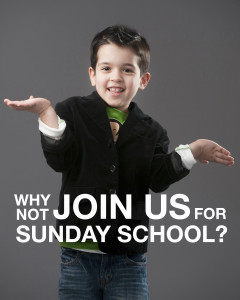 BUILDING A TRULY CHRISTIAN HOME - ADULT SUNDAY SCHOOL
Greetings from our family to your family. We are excited about the next several months and what God has in store for us. During our Sunday school time we will be studying the principles God's Word has for building a truly Christian home. We invite you and your family to come and take a spiritual journey of discovery to uncover Satan's tactics and to gain biblical principles for protection and restoration in the family. In our study families will discover: how Satan attacks every family; the 4 ways teens are lured astray; how to put a fragmented family back together; the biblical cures for rebellion; the biblical purpose for authority and many more biblical principles to help your family be truly Christian. Come and join us for a wonderful journey of building a true Christian home! The journey is every Sunday morning at 9:30 am.